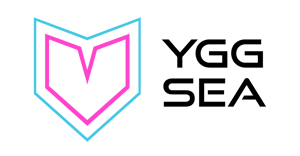 YGG SEA is the first sub-DAO of YGG operating in Southeast Asia; functioning as an all-in-one hub for blockchain game initiatives. Specifically, YGG SEA invests in blockchain-based game NFTs and brings players into the metaverse.
Differentiator:
YGG SEA provides gaming players who do not have the means to purchase NFTs, financial assistance to enter the metaverse. The company's investment philosophy focuses on gamers, also known as scholars, affording them the opportunity to earn a living through gaming. YGG SEA supports play-to-earn (P2E) games through various stages of their development and focuses on helping scholars earn through gaming by providing in-game assets.
Opportunity:
YGG SEA serves global regions with 2-9% of the population living under the poverty line. Currently the company operates in Malaysia, Thailand, and Indonesia—each with a gaming community that represents approximately 62%, 46%, and 40% of the population respectively. They plan to expand into other underserved Southeast Asian markets, with the mission of creating one of the largest and most sustainable P2E virtual economies in the world.
Customers:
Their customer base includes the people of Southeast Asia interested in earning crypto through gaming.

Team:
Evan Spytma, YGG SEA Co-Founder and CEO. Previously, Evan served as the Manager of Asian Region of Unity— the world's leading platform for creating and operating real-time 3D content, and Director at PopCap, an award-winning game development studio best known for Bejeweled, Peggle, and Zuma.
Richie Jiaravanon, YGG SEA Co-Founder, was previously CEO of Snapask Thailand—an ed-tech startup, and Vice President of HIP IOT—a technology company focused on acquiring and implementing IOT systems to help improve the capabilities of medium- to large-scale companies.
Learn more on Base Layer Episode "
YGG SEA, the First sub-DAO of YGG, Bringing Players in Southeast Asia into the Metaverse
"