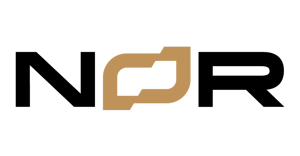 NOR is a novel gaming platform offering free gameplay in a robust, competitive atmosphere. The team is also developing a rich metagame full of economic activity, allowing users to engage with the deep lore of the world of NOR.
Differentiator:
NOR's approach is that winning matters. Consequently, losing is also impactful. In NOR's games, when a user enters a tournament, they are risking everything they have achieved within the platform. If a user dies in gameplay, they don't come back to life. Actual and permanent defeat endeavors to make gameplay more skill-based, intense, and meaningful.
Opportunity:
The gaming world has become very exploitative in recent years. It is filled with microtransactions, pay-to-win, and pay-to-play models, forcing gamers to pay a fee to progress in the game. NOR eliminates this with their free gameplay. They are reviving the narrative of playing video games for fun.
Customers:
NOR's platform is engineered for crypto native individuals and gamers, both in the traditional and crypto gaming ecosystem.

Team:
Brooks Brown, NOR's Creator, has more than 18 years of creative and strategic development experience in interactive content. He has produced for some of the world's most successful brands and franchises, including Lucasfilm, Lucasarts, Lightstorm Entertainment, Universal Pictures, and James Cameron's AVATAR quadrilogy. As Vice President of Digital Franchise Development for James Cameron's Lightstorm Entertainment, Brooks worked with AAA console and mobile game studios. Additionally, he oversaw funding and development across the AVATAR franchise, which included companies like HP, Disney, Cirque Du Soleil, and more.
Learn more on Base Layer episode, Brooks Brown from NOR discusses building Web3 games for players.