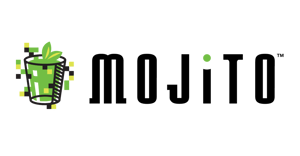 Mojito is a web3 platform for NFT commerce, finance, and community engagement. Their API solutions allow brands to sell their IP directly to consumers, eliminating the middleman.
Differentiator:
The Mojito platform enables any rights/IP holder to bring digital goods to market in their own branded storefront, unlocking value and liquidity with near-zero effort. Mojito provides:
Strategy and management

Concept and design

Building and integration

Go-to-market strategies for all of their customers
Opportunity:
As we transition into an increasingly digital world, rights and IP holders will prefer selling digital goods over physical goods. Mojito has already solved for the most difficult use case in the market—fine art. By partnering with Sotheby's, Mojito solidified itself as an adept partner to work through regulatory and compliance concerns for all other use cases.
Customers:
Mojito focuses on enterprises—large brands with existing businesses that currently function in the web2 environment.

Team:
Dan Kinsley, CEO, is an accomplished builder in blockchain and beyond. Dan has led teams to help grow the B2B SaaS platform Fuze, brought e-commerce brands to life at Launch, and was a co-founder at Civil. He combines technological experience with a keen product sense and a passion to bring blockchain to the mainstream.
Amanda Cassat, President, is committed to supporting and building brands that take decentralization to the next level in terms of adoption of usefulness. From 2016 to 2019, Amanda helped popularize Ethereum as Chief Marketing Officer of ConsenSys.
Travis Hutchinson, Head of Product, led product for Facebook AI to drive engagement on Instagram and helped popularize products such as Instagram Reels. Travis brings a strong user-first mindset to the development of the platform.