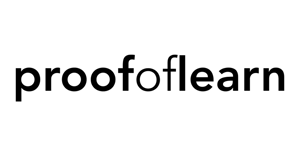 Proof of Learn, Inc is a learn-to-earn protocol in the metaverse launching numerous projects aimed at being the leading educational platform on the metaverse. It's first project is Metacrafters.
Differentiator:
Massive open online courses built in the web 2.0 environment have a low historic completion rate of approximately 3%. MetaCraft incentivizes students, known as crafters, to learn by earning $CREDs upon course completion. Mentors produce courses and earn more $CREDs based upon their course popularity and ratings. After assessments, crafters unlock and mint an NFT that serves as a "proof of learn" token that can be added to their resume for metaverse developer job opportunities.
Opportunity:
Web3 developers are one of the most scarce resources in the digital asset ecosystem. An explosion of new users and dApps has increased demand for developers. Metacrafters is well-positioned to address the rising demand for this type of talent.
Customers:
Anyone with an interest in gaming and the desire to learn-to-earn to become a web3 developer.

Team:
Sheila Lirio Marcelo is the CEO and a Co-Founder of Proof of Learn and their first project Metacrafters. Previously, Sheila was the Founder and CEO of Care.com—an online marketplace for childcare, senior care, special needs care, tutoring, pet care, and housekeeping, which went public in 2014. Sheila is also a Venture Partner at NEA. She received her JD/MBA from Harvard University.