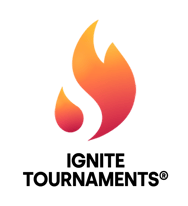 Ignite Tournaments is the world's first play-to-earn mobile esports tournament organizer, providing tournament functionality to games that do not have tournament infrastructure.
Differentiator:
Ignite Tournaments is a tournament layer platform that sits above a native blockchain game deployed in mobile format. The platform combines esports tournament organization, streaming services with instantaneous payouts in crypto and NFTs, and provides play-to-earn functionality to any game.
Opportunity:
Mobile gaming is the largest and fastest-growing segment of the video game software market. It is roughly equivalent in size to the
combined PC and console gaming market
, and is larger than many other media formats that compete for consumer time. Ignite Tournaments is solving for lack of optimization for mobile-centric games from the existing offering in the market, which is typically multi-platform focused, with mobile deployment as an afterthought. The platform
can add additional value in two ecosystems, creating double earning potential for gamers. Additionally, it allows for brands, guilds, tournament organizers, and game publishers to activate their audiences and sell sponsorships—a capability that, traditionally, was not available.
Customers:
Ignite Tournaments' customers consist of native blockchain-based gamers, guilds, retail token investors, and game developers.

Team:
Krystal Yang, CEO & Co-Founder, hails from the esports event management space. Before founding Ignite, she was CEO of SE Gaming—an esports event management and consulting company that she took from concept to $3m ARR in 18 months. Prior to SE Gaming, Krystal was a senior consultant for Sync Exchange. She worked with buyers and sellers of music for use in visual and interactive media, and contributed to popularizing KPOP in the United States. Krystal was ranked the world's number one Final Fantasy defensive player on the pro circuit between 2017-2019.

Tony Chen, COO & Co-Founder, is a biotech entrepreneur who has bootstrapped PrimeVax immunotherapy venture for late-stage cancer patients over the last 7 years. Tony is no stranger to IP management, given his work with a portfolio of drugs in his previous venture. With this experience, he has set out to patent Ignite Tournaments organization and streaming platform.
Learn more on Base Layer episode, "
Krystal Yang Founder of Ignite Tournaments on the World's First Play-to-Earn Mobile Esports Tournament Organization Platform
"