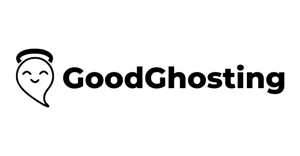 GoodGhosting is a DeFi social savings game built on blockchain technology. The game encourages the average individual to participate in the digital asset ecosystem while being rewarded through earning by saving.
Differentiator:
The average interest rate on U.S. savings accounts of 0.06% leaves many individuals without a proper incentive to save, resulting in unmet financial goals. GoodGhosting is flipping this narrative by gamifying savings. Players are incentivized to participate in regular savings; they have the chance to receive higher interest rates when other players/savers become more passive savers. The gamification of financial savings aligns entertainment with responsible investing objectives, a new approach to retaining customers and supporting positive economic practices.
Opportunity:
Traditional savings methods are often poorly rewarded and inaccessible to several population groups. GoodGhosting overcomes these barriers by offering engaging and accessible savings applications and higher interest rates than are typically given in traditional finance.
Customers:
GoodGhosting's customers consist of tech-savvy, non-native crypto individuals interested in exploring this space and saving efficiently.

Team:
Rachel Black, Founder and CEO of GoodGhosting, has a decade of experience leading developer relations for prominent web2 and web3 projects from Twilio, 3Box (Ceramic Network), and Lisk.