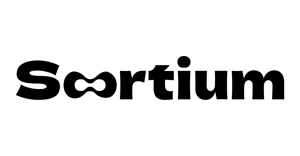 Sortium is pioneering new standards for entertainment Web3 technology by bridging the gap between digital life and reality. They develop interactive environments and engaging experiences for users by combining artificial intelligence, extended reality, and blockchain.
Differentiator:
Sortium is a AAA blockchain studio that integrates off-chain simulations with fantasized gene editing to add human elements to play-to-earn (P2E) gaming. Sortium is transforming industries and experiences through real-world applications of emerging technologies. Utilizing scalable delivery capabilities, they accelerate growth and enable next-generation immersive experiences.
Opportunity:
Sortium's blockchain studio provides superior quality services to the entertainment industry through integrating machine learning, AI, blockchain, and augmented reality experiences.
Customers:
Sortium is working with clients in the entertainment industry, public sector, and gaming space (with an upcoming metaverse and augmented reality P2E game called

CryptoGene

).

Team:
Marc Seal, CEO, is pioneering the NFT collectibles space. He successfully generated millions of dollars in revenue leveraging original and licensed IPs such as Garbage Pail Kids, Godzilla, Major League Baseball, Bundesliga, and UEFA. Eaven Portillo, COO, previously developed widely adopted popular applications such as Evernote, Blockfolio, StrongBlock, and the world's first fiat onramp/offramp NFT marketplace, ToppsNFTs.com. Alex Rozgo, CTO, has 20 years of game development and design experience, with previous positions at Xbox and Playstation AAA.