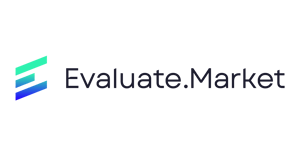 Evaluate Market is an NFT social trading platform with robust analytics and portfolio management tools for aspiring collectors.
Differentiator:
Evaluate Market provides a one-stop-shop multi-chain collectors hub where users can connect multiple wallets from several popular blockchains and manage various NFT collections. Evaluate Market's integrated interface offers full NFT sector coverage, providing a holistic buyer experience for the collector.
Opportunity:
Currently, the NFT marketplace is fragmented; key pieces of information—such as rarity, valuations, and sales history—are dispersed across platforms siloed from the direct purchase venue. Evaluate Market solves this information and service fragmentation by merging data analytics and collector discussions. The platform allows users to search collections, analyze traits, and contact buyers and sellers across several blockchains in a user-friendly environment.
Customers:
Current customers are experienced NFT collectors with above-average collection values. Future marketing efforts will expand to attract NFT novices.

Team:
Christian Dittmeier is the Co-Founder and CEO of Evaluate Market, previously, a business intelligence analyst at Rapid7. Before Rapid7, he held roles at Iora Health and Brown Rudnick. Christian is a graduate of Liberty University.
Cody Bouche is the Co-Founder and Lead Software Architect, previously a software architect at Pentair, Sports CRM, and Bit Builders. Cody is a University of Houston graduate.
Learn more on Base Layer episode, Christian Dittmeier, Co-Founder of Evaluate Market on creating an NFT Portfolio tool for the masses.